About Spare a Rose
In 2013, a group of people from the Diabetes Online Community (DOC) got together with the support of a team from Animas Corporation, an insulin pump company that was part of Johnson & Johnson. We talked about ways to make a difference to people living with diabetes through the power of the DOC. With Valentine's Day a few weeks away, we came upon the idea of asking people to give eleven roses instead of the typical dozen to their sweetheart and to donate the value of that extra rose -- about US$5 -- to Life for a Child, a charity that provided insulin and diabetes care supplies to children with type 1 diabetes living in under resourced countries. Spare a Rose. Save a Child. A simple concept that would bring life to thousands, because of the generosity of hundreds.
Over the years, Spare a Rose helped bring life-sustaining insulin and diabetes care supplies to people who would otherwise have done without. Small gestures of kindness -- the donation of $5 or $50 -- changed lives. Children grew up. Families thrived. Awareness of the important mission of Life for a Child grew, and with that awareness came substantial donations from organizations like the Helmsley Charitable Trust and companies like Lilly Diabetes. Life for a Child grew and is now well positioned to make a difference to children and young adults with type 1 diabetes.
But what about adults with type 1 diabetes, who grew up thanks to the generosity of the community and the support of Life for a Child? To address that need, those of us who continue to shepherd Spare a Rose decided to focus our attention for 2022 to a new charity, Insulin for Life, which supports children and adults living with type 1 diabetes. Insulin for Life and Life for a Child both make a profound difference in the lives of people with type 1 diabetes who live in under resourced countries. Both organizations quite literally save lives every single day. With its new focus on adults with type 1 diabetes, we now Spare a Rose. Save a Life.
Thanks to those who were part of the original meeting: Adam Brown, Kelly Close, Bennet Dunlap, Manny Hernandez, Jeff Hitchcock, Scott Johnson, and Kerri Sparling. Our vision of making a difference has lived on, helping thousands of people with type 1 diabetes around the world.
On behalf of those who continue to find inspiration from the kindness of so many, we thank you.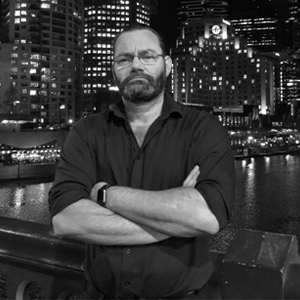 Chris Aldred
Chris, or Grumps as he is known, is a diabetes advocate and speaker from the UK. Grumps was diagnosed with type 1 diabetes in 1994 at the age of 25.
In 2016 Grumps was diagnosed with a diabetes-related complication and quickly realized that the blame, shame and stigma associated complications was stopping people with diabetes talking freely about such things. Since then he has been working to remove the stigma under the campaign of #TalkAboutComplications to raise awareness and educate people living with diabetes about the importance of risk reduction and as published articles written with Renza Scibilia on language and complications for diatribe, Plaid Magazine, and the BMJ.
Grumps is a regular speaker at global diabetes conferences and events and is widely considered to be a global diabetes advocate. 
He is a board member of IDF Europe and was featured the IDF Diabetes Atlas 2019.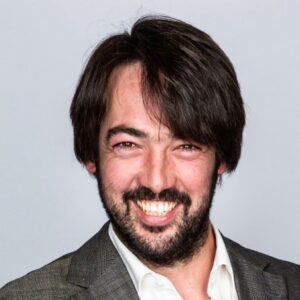 Bastian Hauck
Bastian is a powerful patient voice and strategic business consultant with more than 20 years of experience in building authentic, self-sustaining communities in advocacy, politics and healthcare.
An economist and diplomat by training, Bastian is the Founder and CEO of the #dedoc° Diabetes Online Community and the creator of #docday° and the #dedoc° voices scholarship program, which empowers an international network of patient advocates to attend scientific conferences and collaborate with researchers and industry. He specializes in providing patient-centric, user-driven consultancy in healthcare communication, strategy and policy.
Bastian also serves on the board of diabetesDE, the International Diabetes Federation and the European Diabetes Forum, and acts as co-lead of the EU-funded OPEN Project, which conducts research on Do-It-Yourself Artificial Pancreas Systems (DIYAPS) and the #WeAreNotWaiting movement.
Bastian strongly believes in the core principle of peer support: Pay it forward.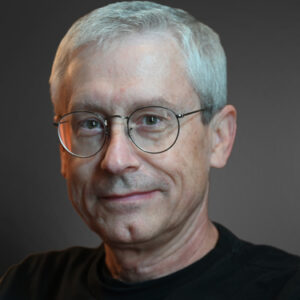 Jeff Hitchcock
Jeff Hitchcock is the founder and president of Children with Diabetes. After earning a degree in computational mathematics in 1981, Jeff worked in high tech and traveled the world, meeting Brenda, who would become his wife, in Africa. In September of 1989, their first child was diagnosed with type 1 diabetes at the age of two.
Jeff worked in defense related industries until 1995, when he started a small internet company and launched Children with Diabetes to share his family's experience caring for a child with T1D. He subsequently worked at LEXIS-NEXIS and Pearson plc on Internet initiatives, and now works full time bringing Children with Diabetes to you.
Jeff also serves on the Board of Directors for the Diabetes Patient Advocacy Coalition (DPAC) and Beta Bionics. Jeff received the 2021 ISPAD Hero Award for his work on Children with Diabetes.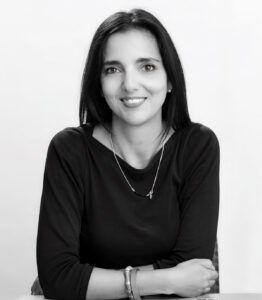 Renza Scibilia
Renza Scibilia has lived with type 1 diabetes since 1998. She is a diabetes advocate and activist, and is the Program Manager for Type 1 Diabetes and Communities at Diabetes Australia. She has worked for diabetes organisations for the last twenty years, promoting a person-centred approach to the development, design and delivery of diabetes technologies, services, resources and education programs.
Renza has extensive experience as a consultant, facilitator, presenter, and media spokesperson and is frequently invited to speak at conferences where she speaks about topics including peer support in diabetes management, diabetes technology, and why language matters in diabetes and healthcare. Renza is well-known in the diabetes online community, and is well-versed in social media, its use and impact on people with chronic health conditions and application in peer support. She is the author of Diabetogenic, and a regular contributor to many online and print health publications.
Copyright 2022 © Spare a Rose. All rights reserved. "Spare a Rose" is a registered trademark of T-1 Today, Inc. Disclaimer.
This site is published by T-1 Today, Inc. (d/b/a Children with Diabetes, EIN #46-3704802), a 501c3 not-for-profit organization, which is responsible for its contents. By using this site, you agree to our Terms of Use, Legal Notice and Privacy Policy.